~Hey there! Hope your day is going well! c:
Most of my gallery right now is in storage, but I'm really trying to draw more of a genre onto humans, and anime. So if you watch me then you'll probably be seeing progress soon! I love to help out people with redlining and references, so if you guys want any ideas or help about anything just drop be a comment! c: Also, if you guys ever have any ideas on what I should draw, I'm normally open to it.

I have an amazing boyfriend, and he has impacted my life in so many positive ways. If it wasn't for him I don't know why I would do. He's just simply. . perfect and there's no other words to measure that length to.

I love you, Camden.

I don't really get on here a lot. Although I want to expand on my art, sometimes I just think it's not even worth it. Looking at the way my art is now.I rarely draw on the computer. So I apologize in advance if I don't reply to comments, notes, favorites ect.

My best friend in real life is RainbowPenguinn
She is beautiful on the inside and the out, She has always been there for me, even at our worst times in our friendship. Sure, we have bumps in the road every once and a while but don't we all? Anyways, even though we don't get on a lot, you should still give her a watch! Because her art is amazing.



glitter-graphics.com
:thumb260437047:
:thumb181508036:
:thumb325179558:
:thumb188264368::thumb188269961: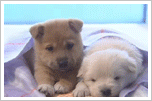 glitter-graphics.com